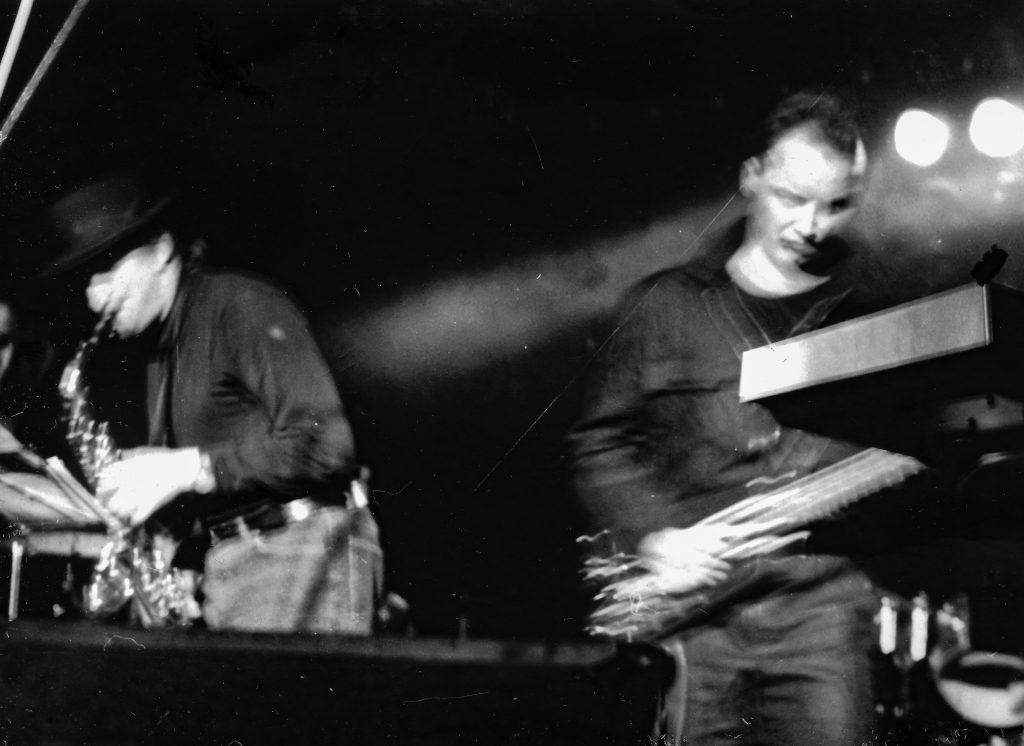 All Quiet On The Western Front was the band project I was working with from the mid 1980s to the early 1990s together with Karl Maier and Johann Maurer. It was a predominantly musical project, we released a record in 1990 and played live concerts. Over time we started to get into other art forms such as radio art and audio-visual installations.
The music we had deleveloped was a crossover of Improvised Music, Rock and Electronics, quite unusual for that time. In live concerts we used a reel-to-reel tape recorder to play back the drum machines and part of the electronics. We played reeds, guitars, bass, vocals and electronics live with the prepared material. It was the aera of sampling and we made extensive use of it. We filled our sampling machines with historical voice material, quotes from films, political speeches, found sounds from radio and TV etc.
This recording was made on March 31st 1991, today 30 years ago, in Brno, Czech Republic. It was made with a cassette recorder (I think) out of the mixing console. I did a little bit of denoising and compression, otherwise it is an unedited record of what we did on stage.