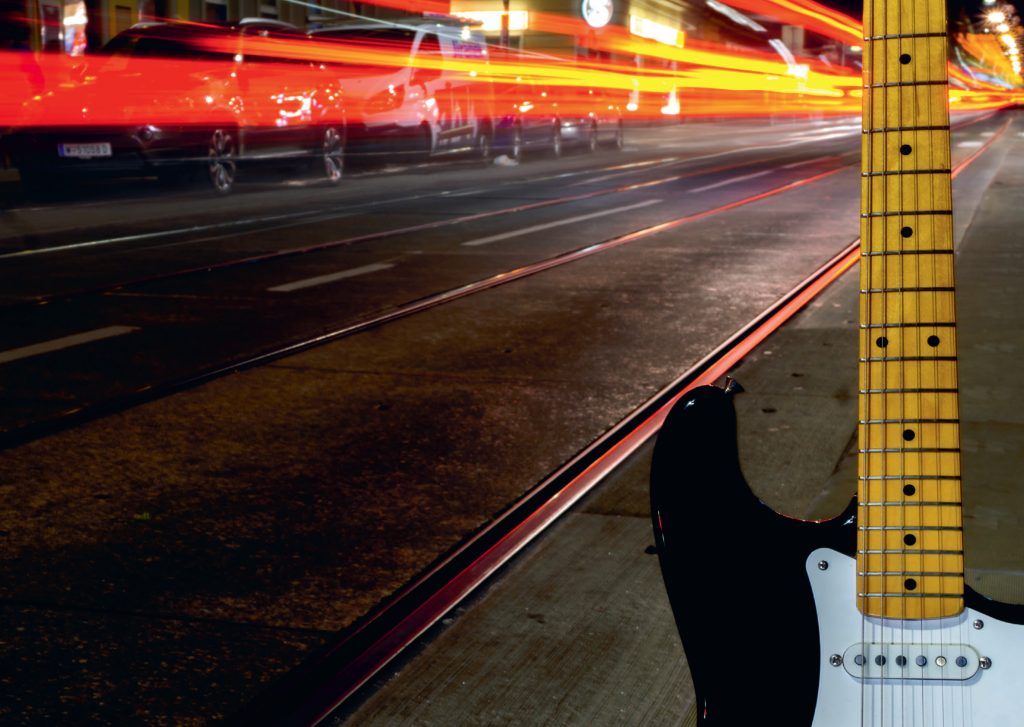 Electric Cars and Electric Guitars
Electric Cars and Electric Guitars is series of 12 short Voice/Music pieces by Nerve Theory aka Bernhard Loibner & Tom Sherman. It was written, composed and recorded to run as a sound installation for Tonspur at the Museums Quarter in Vienna, Austria, from September until December 2019.
About the piece
The transition from internal combustion engines to electric vehicles will alter the soundscape of the city. Taking the act of driving away from people and turning control over to networked-artificially intelligent autonomous vehicles will completely transform the psychological nature of transportation. Nerve Theory delivers their audience to this radical transformation of space and time through "Electric Cars and Electric Guitars", a spoken conceptual narrative floating in a sonic spatial construction designed to put the listener in the headspace of the next chapter of human terrestrial transportation. Walking through the unique acoustic architecture of the TONSPUR_passage to experience this Nerve Theory work will simulate the heady phenomenon of moving bodies cybernetically rather than simply physically. The flow of ideas will have rhythms and beats that will give the listening audience a sense that they have really gone somewhere—the experiential accomplishment of transportation itself.
The realisation of this piece has been supported with a composition grant of the City od Vienna.
Related Posts