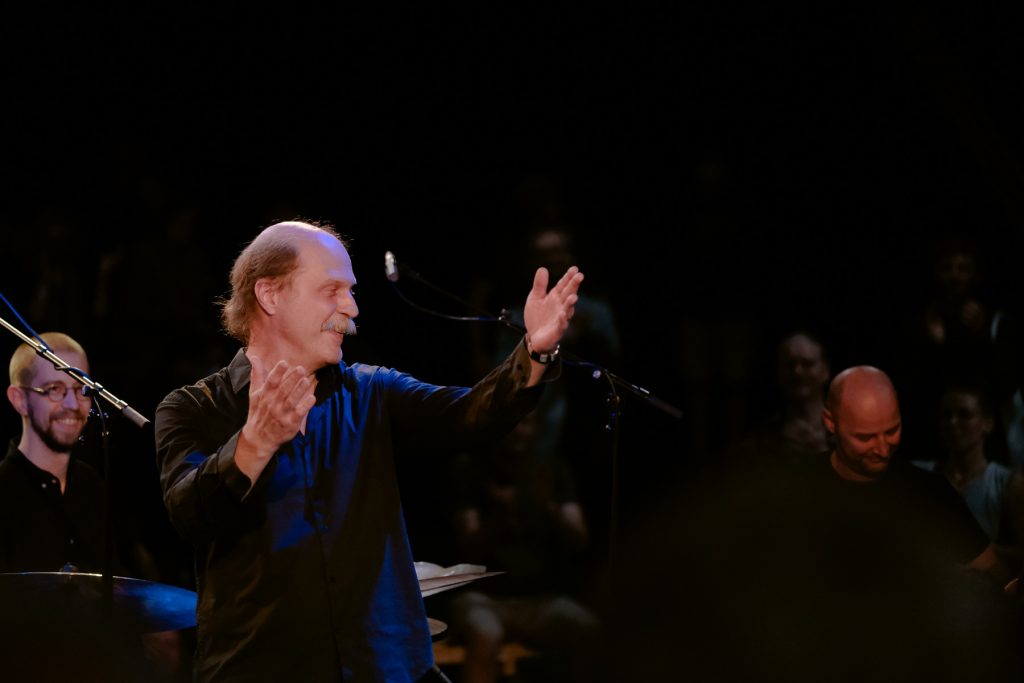 Over the course of the last 3 years I have been performing with the Vienna Improvisers Orchestra several times. The Orchestra has been founded by Michael Fischer in the early 2000s and he is the master mind and conductor ever since. The orchestra is performing on aregular basis and every concert is unique because it never performs in the same setup twice. Every concert sees a new selection of musicians who have never performed together before (in this exact group).
As the name suggests, the VIO plays spontaneously improvised music. It is directed by Michael Fischer through a set of simple hand signs. The hand signs basically direct who is playing, the dynamical range and other parameters of the musical flow.
Still, everybody is pretty free to operate within these rules. It is a lot of fun to perform with the orchestra and every concert is different and develops into different territories that any other concert of the VIO before.
This year the VIO has been invited to perform at the famous Moers Festival in Germany and Michael has asked me to be part of the VIO for this concert. It was a fantastic setting in the big hall in Moers and a truly memorable concert with a fantastic audience. I have hardly experienced such an attentive crowd, truly amazing. And they loved our show. Plenty of applause and cheering at the end. What a great experience.
The show was streamed live at the ARTE TV program, the video is avalable until December 2022.