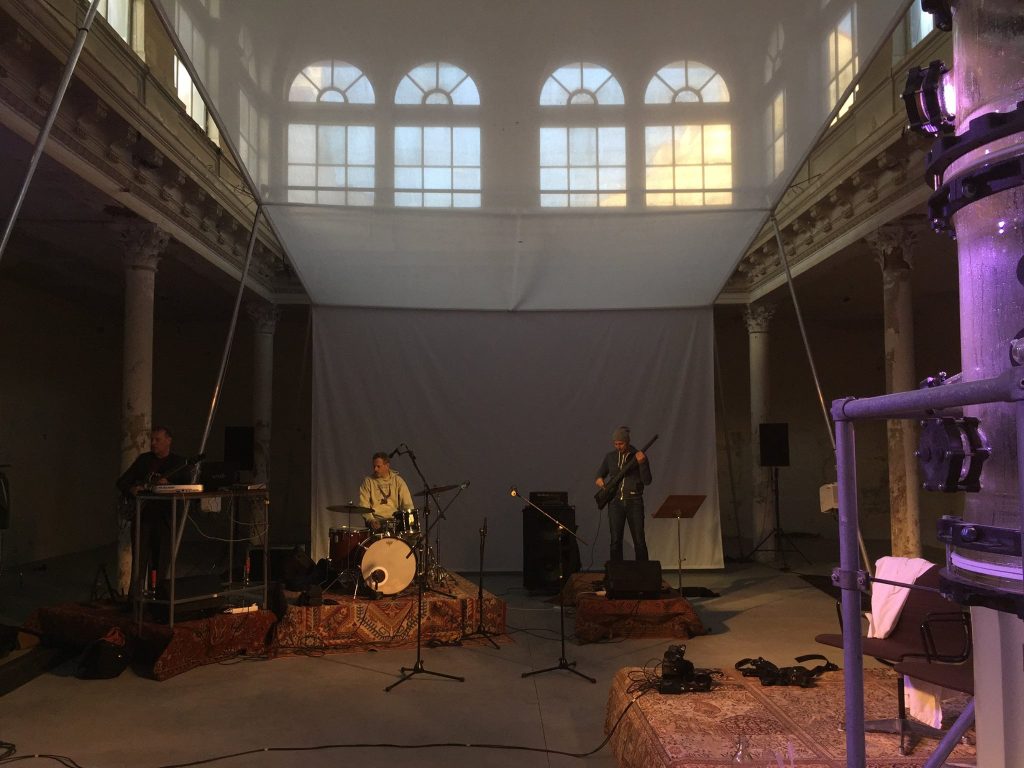 The Future of Demonstration is an art series with two seasons and five episodes each. The episodes are based on thematic clusters derived from the leitmotifs, VERMÖGEN 2017 and PASSION 2018.
Season 1 VERMÖGEN took place in at Reaktor in Vienna, Austria from October 31 – November 11, 2017. The art series engages with the radical changes we are witnessing today in the ecological, social, and cultural spheres. It explores the notion of demonstration and its political, technological, pedagogical, and aesthetic capacities as means to imagine, collect, weave, embrace and share narratives, techniques and affiliations of resistance.
I was invited to participate at episode 4 titled "Liveration – Prometheus delivered". This episode is based on a text written by the Austrian sculptor and media artist Thomas Feuerstein, expanded into a theatre piece telling a story that oscillates between science fiction and horror, utopia and dystopia.
The show connects sculpture, literature, music and performance with biochemical processes in which liver cells are fermented and distilled to alcohol. The narrative leads into the recesses of a new materialism where the human body and its tissues are subjected to radical sustainability.
I did participate as a musician, playing the bass guitar in the "Kasbek Rock Combo", alongside Peter Szely (guitar, electronics) and Didi Kern (drums). Our part was basically to push the piece forward and sonically illustrate the text. It was great fun and something quite different from what I do otherwise.
Other contributors of the show were: Ildiko Babos, Haymon Maria Buttinger, Nehle Dick, Swintha Gersthofer, Jens Hauser, Christian Reiner, Anna Mendelssohn.
All episodes were streamed live at the local community TV Okto TV. Here is a full recording of Episode 4.