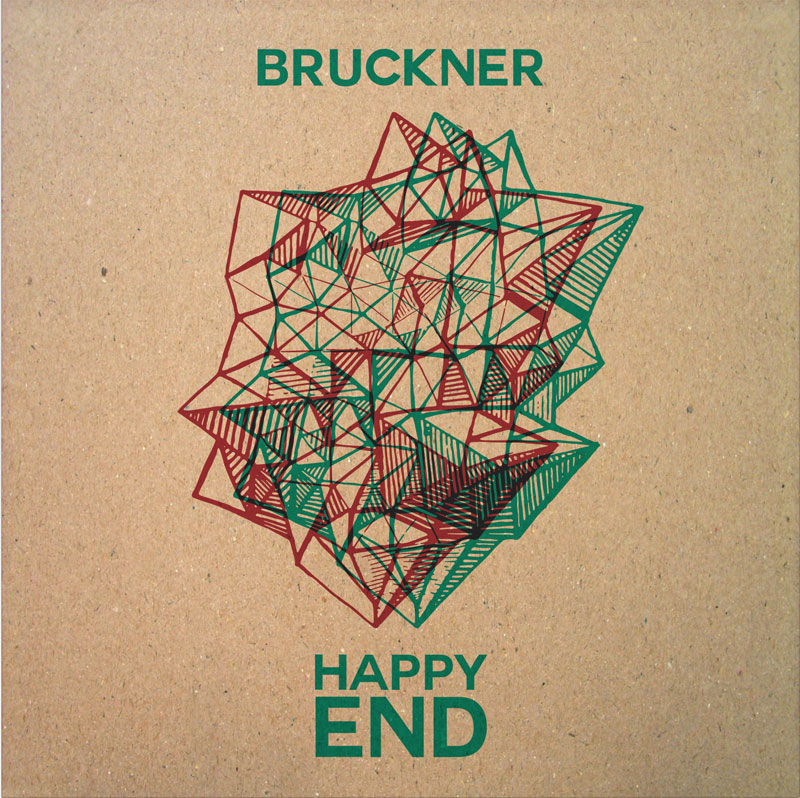 Happy End is the debut release of the Austrian duo Bruckner, and the second album of sound artist Bernhard Loibner for the Vienna-based Moozak label. For this release under the moniker of Bruckner he is joined by the vocalist Didi Bruckmayr who is a well known figure in the Austrian music scene. He is best known for his extreme vocal work and stage performances with his bands Fuckhead and Wipeout.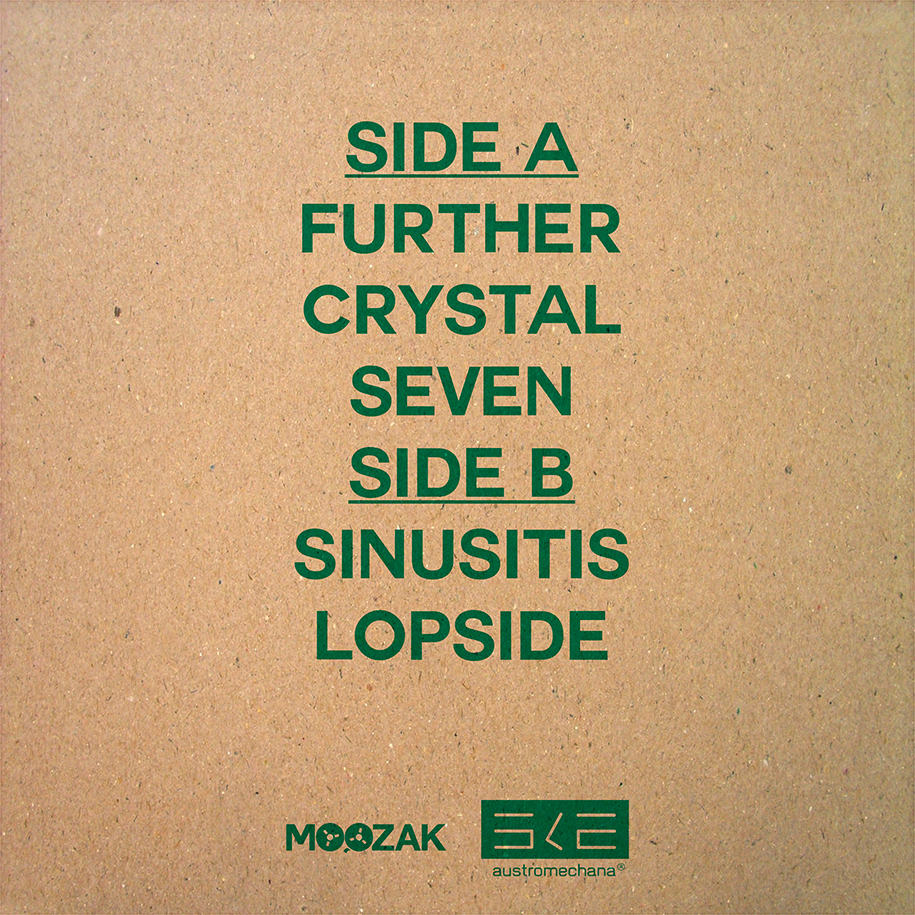 Loibner whose work transcends acousmatics, free improv and glitch music extends his complex digital sound design with the element of analogue sound synthesis. Bruckmayr's singing strides across extreme pitches and forms of expression. His vocals abstain from comprehensible lyrics – instead he uses snarls, grunts, bellows and shouts as well as falsetto sounds to create an intense sound poetry. Bernhard Loibner contrasts this with an open system of textural sounds, pulses and noises that refuse to be confined to a metric grid. The duo Bruckner is committed to musical experiments and do not conform to any artistic or commercial genre. Instead they easily cross the borders between experimental electronics, industrial music, free improvisation and noise.
The 5 pieces of Happy End demonstrate musical spontaneity and commitment to experimental approaches on one side as well as detailed arrangements and sophisticated sound production on the other side. The album convinces through a musical diversity, which reveals more and more aspects of complexity with each repeated listening.
Get the album here!
Read reviews
Format: Vinyl EP, 100 Copies with Hand-Printed Cover + Free Digital Download
Digital Release (including 3 additional remixes)
Cat. No.: MZK#009
Release date: December 1, 2015.
Credits
Didi Bruckmayr – vocals
Bernhard Loibner – digital and analogue electronics, bass guitar, percussion
Karl Maier – bass clarinet on Sinusitis
Mastering – Castle Mastering
Artwork – Leonie Schlager
With the kind support of Endorphines and SKE.
Track Listing
A1. Further – 4:26
A2. Crystal – 4:47
B3. Seven – 5:39
B1. Sinusitis – 6:42
B2. Lopside – 6:26
Bonus Tracks (Free download included with vinyl purchase):
C1. 7 (Mussurunga Remix) – 6:21
C2. Idiot (Mussurunga Remix) – 3:30
C3. Summertime (Mussurunga Remix) – 3:39
Total Playing Time: 41:40