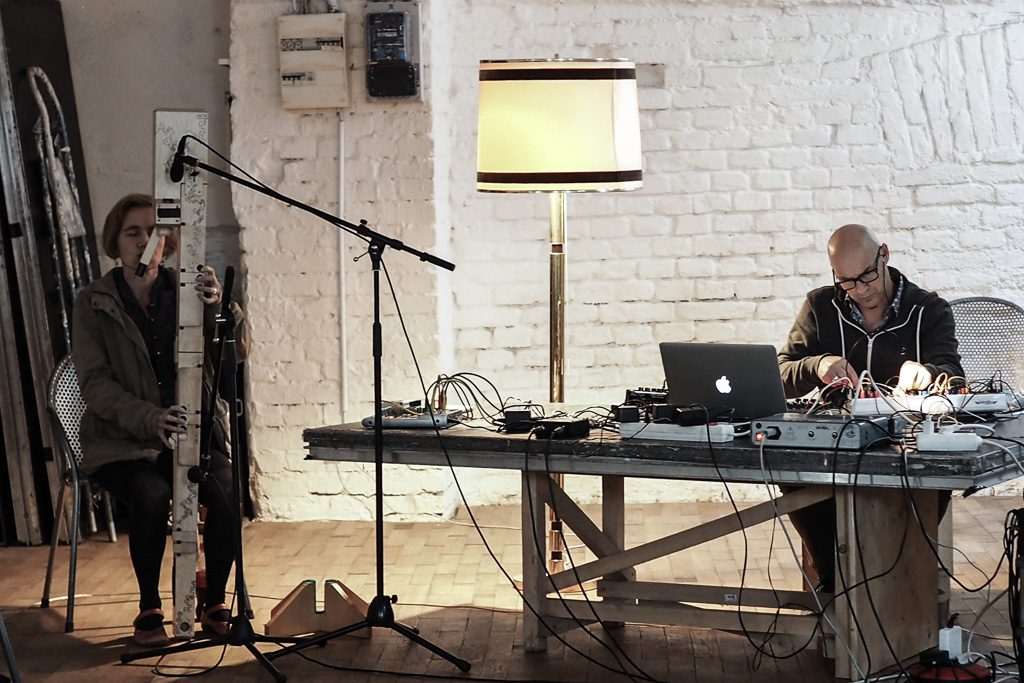 Kurrhahn Live @ SmallForms
Knurrhahn, the improv duo formed by Reni Weichselbaum and me has performed a recording session and live concert at Gustavo Peteks SmallForms series at Chateau Rouge in Vienna in October 2018.
The concept of SmallForms is to use the concert venue in the afternoon for a recording session and to play a concert in the evening of the same day.
We used the oportunity to work on our common aesthetical ideas and to further develop the musical communication that is the base of our improvisational duo.
Reni was playing her fantastic Paetzold recorder with its very own timbre, oszillating between other-worldly breathing pulses, percussive rythmical structures and bursts of white noise. This is a great counter-part for electronic sound sources of all kinds and a real pleasure for developing a musical interplay with.
We recorded about 2 hours of material (including the concert in the evening) and we hope to release a selection of it pretty soon in 2019 form the SmallForms record label.