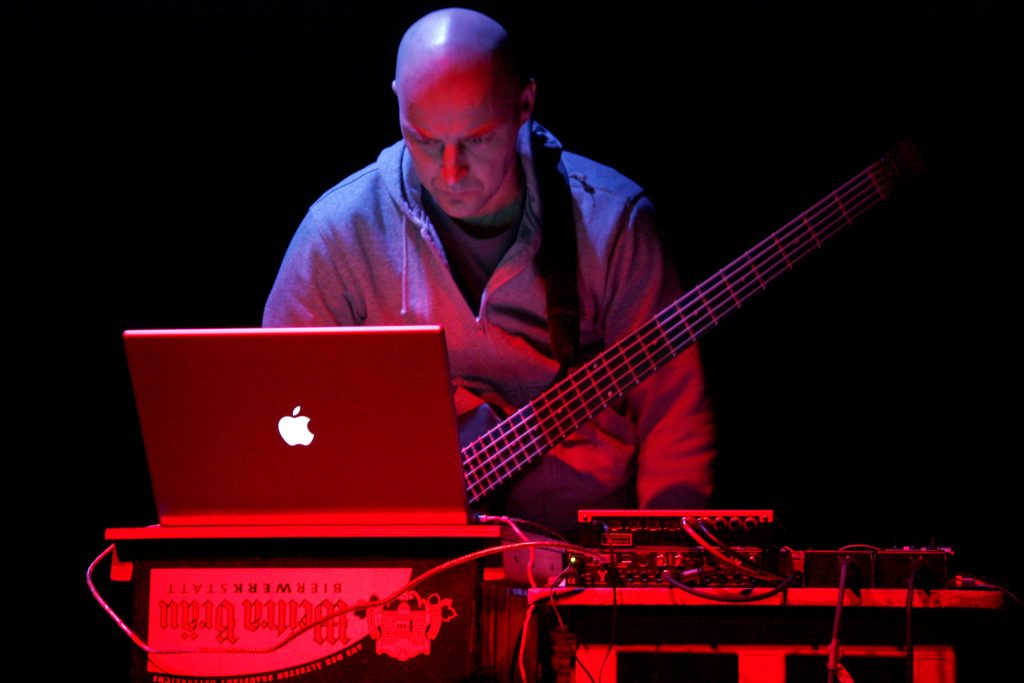 Concerts
Playing live concerts is one of my favourite aspects of creating music and an ongoing activity ever since I started my artistic career. I really enjoy the tension before a concert and the communication with the audience during the gig. Of course I also enjoy the communication and exchange with fellow musicians when performing together.
Over the years I have performed quite a few concerts from tiny to large venues and had the pleasure to perform at festivals in Austria and far beyond (Recycling the Future Vienna, Ars Electronica Linz, Coyne Performance Center, Syracuse (NY), Stuttgarter Filmwinter, Elektra Montreal, Forum Stadtpark Graz, Concertgebouw Brugge, Wiener Konzerthaus, Chelsea Art Museum (NY), Time Based Arts Hull, Essl Museum Klosterneuburg, Fluc Wien, Unsound Krakow, Steirischer Herbst Graz, Porgy & Bess Wien, Vondelbunker, Amsterdam, Interpenetration Graz, Reaktor Wien a.o.).
Concerts and Performances took Place in many countries all over Europe, North America and Africa. (Germany, France, UK, Slovenia, Poland, Romania, Spain, Portugal, Netherlands, USA, Canada, South Africa).
I did many solo gigs but also had the pleasure to meet great artists on stage (and beyond) to perform in duos, trios, quartetts etc. (Johann Maurer, Karl Maier, Tom Sherman, Andrea Sodomka, Rupert Huber, Bob Ostertag, Roberto Paci Dalo, Helmut Schäfer, Mia Zabelka, Michaela Grill, Yves de May, Pablo Reche, Keiko Uenishi (aka O.Blaat), Karlheinz Essl, Klaus Filip, Joao Castro Pinto, Melita Jurisic, Peter Szely, Clementine Gasser, Didi Bruckmayr, Friedrich Neubarth, Barbara Haider, Maja Osojnik, Kurt Bauer, Opcion, Reni Weichselbaum, Angelina Ertel, Michael Fischer, Clemens Hausch, Didi Kern, Judith Reiter a.o.).
Please check the Live section for upcoming concerts and performances.

Related Posts